Randall Reed's Planet Ford in Humble is excited to now be offering the all-new 2015 Ford Mustang. The popular pony will be taking center stage at the upcoming 2014 Specialty Equipment Market Association (SEMA) show, which takes place at Las Vegas Convention Center, Nov. 4-7.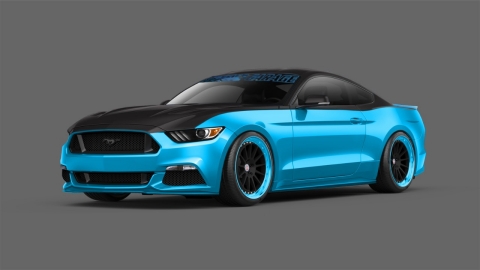 Ford Motor Company is bringing performance to the halls of the 2014 SEMA show.Uniquely modified 2015 Mustangs will be on display in the expansive 20,000-square-foot Ford booth. Show goers will see how aftermarket tuners are getting a chance to coax even more power from the all-new 2.3-liter EcoBoost® four-cylinder engine.
On-site performance specialists will also demo newly developed aftermarket parts to enhance the track handling of the 2015 Ford Mustang.
The 2015 Ford Mustang marks a dramatic change in mechanical components for aftermarket companies to work with. The latest-generation includes an all-new independent rear suspension and new multilink front suspension that is being tweaked by Roush, Steeda and others.
You can expect to see plenty of 5.0-liter V8s roaring around SEMA, but this year the spotlight will shine on the all-new 2.3-liter EcoBoost® four-cylinder engine. It provides a whole new platform for experienced turbocharging specialists. With 310 horsepower and 320 lb.-ft. of torque, the 2.3-liter EcoBoost makes plenty of power from the factory, but there's much more potential for performance. Several tuners will be on hand with high-powered versions of the new turbo four-cylinder from Ford.
To learn how you can take your own 2015 Ford Mustang for a test drive, take the short drive on Hwy. 59 to Planet Ford in Humble serving Kingwood, Atascocita and greater Houston. Shop online anytime at www.PlanetFord59.com.